Pressure Die Casting
Pressure die casting is a quick and cost-effective manufacturing process for high volume metal components production. Our professional pressure die casting team has good capability of making pressure die casting rapid tooling and casting parts in affordable price and short lead time.
For tooling, we use MUD system or customized mold base and many standard tooling components. Besides, we replace complex tooling structure by post machining. You will save more than 40% of time and cost using our special methods.
For standard procedure, we use H13 for the tooling steel. The hardness is HRC 40~48 after heat treatment. The tooling life is about 20,000 shots. We can make it work if you are looking for a lower or larger volume production.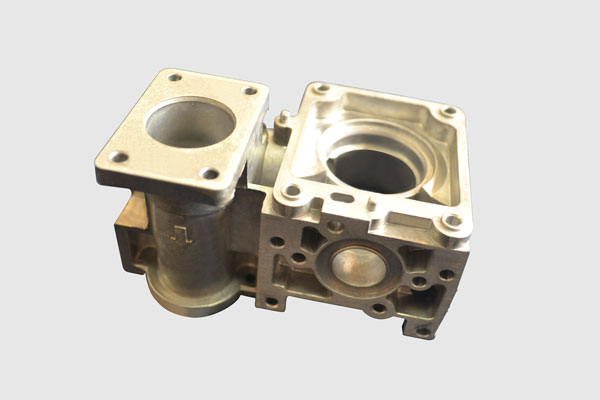 What metal material are common used to rapid pressure die casting parts?
Aluminum ADC12
Aluminum ADC12 is widely-used pressure die casting material for manufacturing automobile parts.
A380
A380 aluminum alloy is used for a wide variety of products, including chassis for electronic equipment, engine brackets, gearbox cases, household furniture, power, and hand tools.
Zinc#3
Zinc alloy is widely-used for making pliable products.
We also use Magnesium, Zinc #5, A360, ADC10. Let us know if you have special material, Wintech  will do material sourcing for you.
What surface finish post processing we can process for our pressure die casting parts?
At Wintech, we offer a range of surface finishing services:
Color Painting: Painting process is commonly used for cosmetic products' post finishing.
Electroplating: Electroplating finishing changes the chemical, physical, and mechanical properties of the parts and improves corrosion resistance.
Printing(Pad printing and silk screen printing): These printing processes transfer color and image on a variety of surfaces.
Powder Coating: Powder Coating is a type of dry power coating. It is mainly applied in coating of metals, such as household appliances, aluminum extrusions, drum hardware and automobile and bicycle parts.
Anodizing:  Anodizing is an electrolytic passivation process that increases the thickness of the natural oxide layer on the surface of metal parts.
Sand Blasting: Sand blasting, also known as abrasive blasting, is the procedure of propelling a stream of abrasive material against a surface under high pressure to smooth a rough surface, roughen a smooth surface, and deburring.
Electrostatic Coating: Electrostatic coating is a efficient painting process that employs charged articles to paint the workpiece and enhance the anti-corrosion property of the coating parts.
Polishing: Polishing  creates the smooth and glossy surface of the workpiece. It is usually achieved by rubbing or using a chemical action.
Passivation: Passivation process can protect against contamination and increase electrical stability by coating with an oxide layer. It is a critical finishing process in maximizing the essential corrosion resistance of the metal parts.
Welcome to Wintech!
You are always welcome to visit Wintech in Zhongshan, China. It is our privilege to offer you a full factory tour. Our location is only 90 minutes by ferry from Hong Kong. Please click for more details